NOW SOLD-World championship winning Ferrari F2000 wheelnut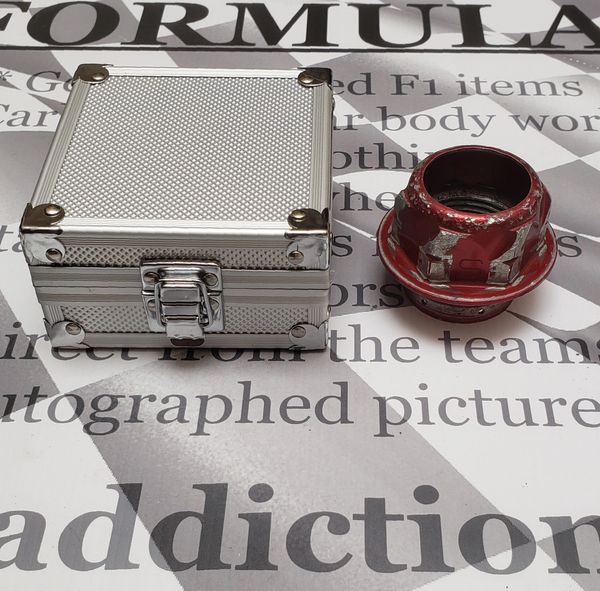 NOW SOLD-World championship winning Ferrari F2000 wheelnut
Shumacher/Barrichello World Championship winning Ferrari F2000 wheelnut. Left (red) or right (blue) available.
A great opportunity to own a small piece of a World Championship winning Ferrari F1 car. As we know Ferrari items are extremely expensive to purchase and very rare to find. This is an ideal gift or addition to any F1 creation. It comes on an attractive aluminum display case where you can add your own descriptive engraved plaque.
It comes with a coa and guarentee for your peace of mind. 
Reviews