NOW SOLD-World Champion Kimi Raikkonen used rear Lotus wheel and very rare pirelli tyre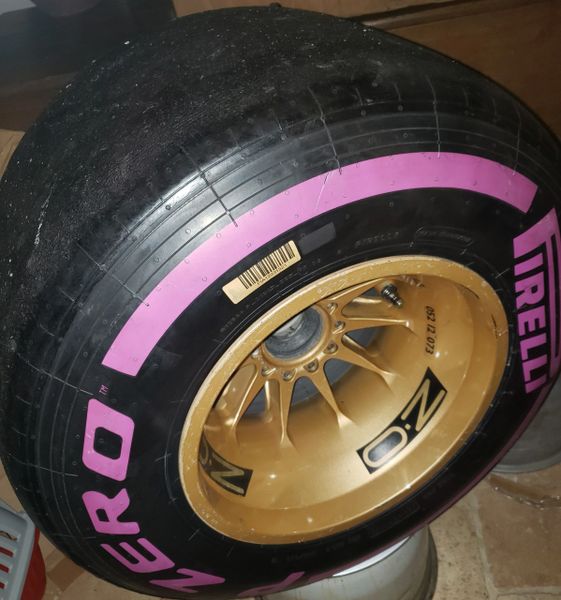 NOW SOLD-World Champion Kimi Raikkonen used rear Lotus wheel and very rare pirelli tyre
NOW SOLD-An opportunity to own a rare combination.
This is a rare rear Lotus E21 gold wheel.
Driven by Kimi Raikkonen which do not come onto the market that often.
It has a very rare ultra soft pink pirelli.
This car had 1 win and 14 podiums this year.
To be used as a display wheel, the gold is probably the best colour with a very rare pink pirelli wrapped around it. We've only ever had 3 gold Lotus wheels pass through our hands. A rare opportunity for the Lotus or Kimi fan.
Comes with a coa for peace of mind.
Reviews