NOW SOLD-Williams FW38 full engine cover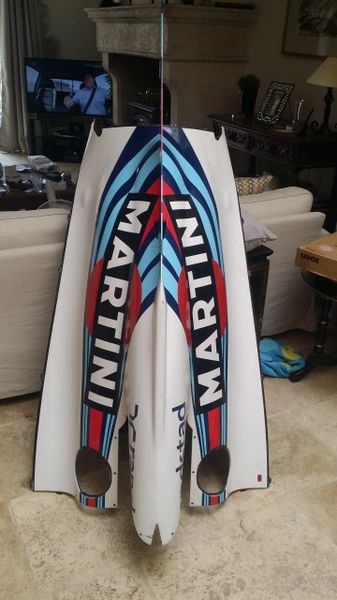 NOW SOLD-Williams FW38 full engine cover
Williams FW38 full engine cover. A very rare item. Williams have no more left and I know of only 1 other for sake in the world. 
Engine covers are an iconic piece of an F1 car. What makes this the ultimate item for your collection is the full Martini advertising on the engine cover. Its evocative of the 1970's motorsport advertising and would look fantastic fully displayed. I have many engine covers and this really does stand out from the crowd.
Comes with a coa ch or your peace if mind. This is a very large engine cover.
Reviews