Williams FW31 engine cover. Rosberg/Nakajima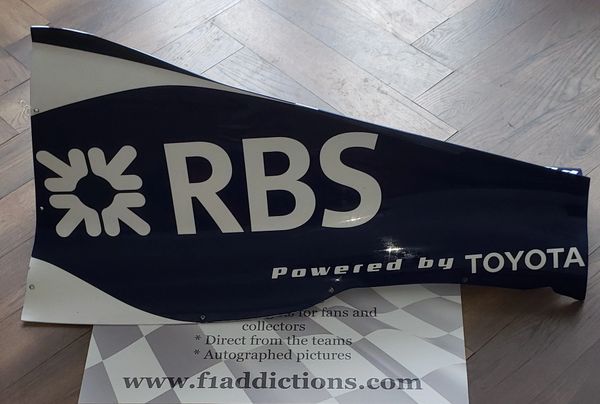 Williams FW31 engine cover. Rosberg/Nakajima
1 remaining.
From the iconic and historic World Champions created by the legendary Frank Williams.
William FW31 used engine cover driven by World Champion Nico Rosberg and Kazuki Nakajima for the 2009 season. Powered by the Toyota RVX 09 V8 engine.
It has all the RBS sponsor logos and the powered by Toyota decals. Its a lovely example of an F1 used engine cover. Its quite large and would look fantastic displayed.
Comes with an individual coa for your complete peace of mind.
Reviews