NOW SOLD-Williams FW25 R and D rear wing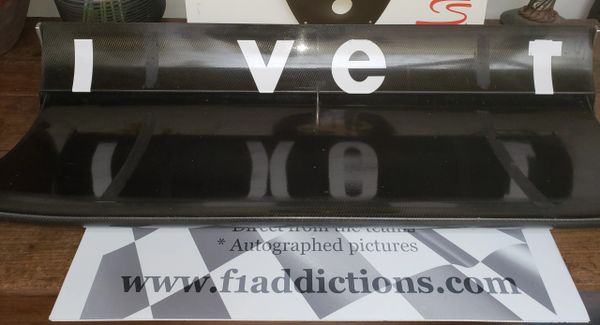 NOW SOLD-Williams FW25 R and D rear wing
NOW SOLD-Williams FW25 R and D rear wing. This is a rare item from Williams. Its unpainted so shows all its carbon fibre structure which actually looks better than a painted one. It has the sponsor decals "BMW POWER" and "invent" (with some letters missing). It also has many very small labelled vacume hoses exiting from both sides of the wing (see pictures).
A really lovely item which may well have contributed to the success of the FW25 F1 car.
The last picture shows other race used Montoya FW25 F1 items i have for sale. These include:
Front wing
Front wing B flap
Nosecone
Full rear clam of the car.
Posted from France
Reviews