Williams FW25 gearbox cover bodywork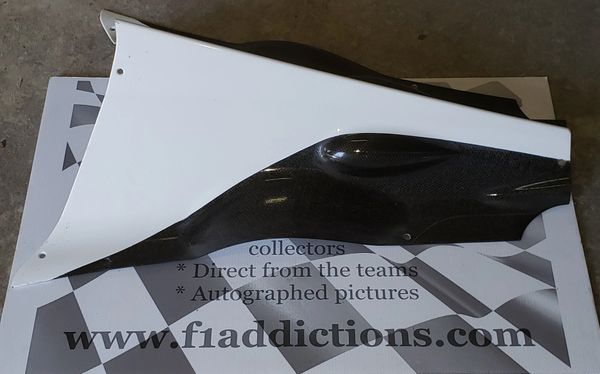 Williams FW25 gearbox cover bodywork
Williams FW25 gearbox cover bodywork.
Driven by Juan Pablo Montoya and Ralf Schumacher the car finished 2nd to Micheal Schumachers Ferrari in 2003. They pushed him all the way with 4 wins, 4 poles and 4 fastest laps. They are a small part of an historic car for a reasonable price. 
Comes with a company coa and guarentee for your peace of mind. 
Reviews