NOW SOLD - Very very rare item. Hamilton 2008 Mclaren MP4 23 chimney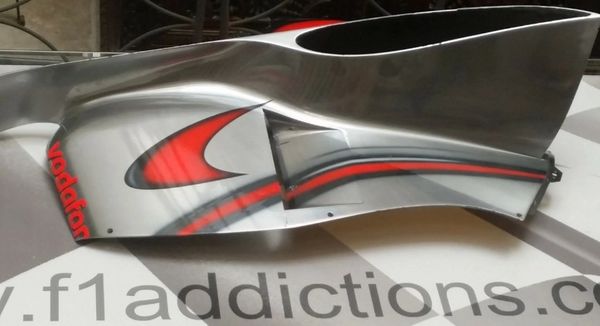 NOW SOLD - Very very rare item. Hamilton 2008 Mclaren MP4 23 chimney
This is a very rare item. It is the chimney from the 2008 Mclaren MP4 23 driven by Lewis Hamilton to his 1st World Championship.
Mclaren parts do not often come to market. This is world championship winning item.
As Lewis rewrires the F1 history books, this piece comes from the begining of the journey. Who knows where the journey will end.
Possibly one of the ultimate pieces of a car from the ultimate driver. A must have for your collection.
Not only a fabulous and very rare item, this represents a very sound investment in a record breaking F1 driver. Better than money in the bank.
Comes with a coa for your peace of mind.

Reviews