NOW SOLD - Very rare 2016 Jenson Button worn Mclaren overalls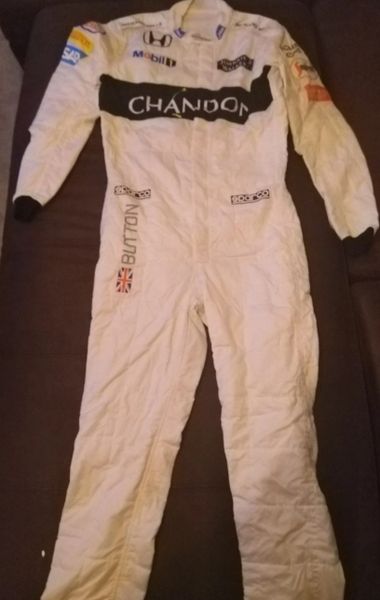 NOW SOLD - Very rare 2016 Jenson Button worn Mclaren overalls
NOW SOLD -
Now these do not come up very often. This is a Mclaren race overall used by 2009 World Champion Jenson Button. This overall has been used in the 2016 season. 
Mclaren items are a rare find. World Champion worn items are even rarer. This is a must for any F1 collection and would form the centre piece of any collection. It would look superb framed and displayed.
Historic sporting items such as these make fantastic investments increasing in value and far outstripping interest rates. Its true to say they are a better investment than money in the bank.
It comes from a private collector and kept in a sealed bag. Also comes with its original bag with tags. Comes with an individually numbered coa which gives you complete peace of mind offering a full money back guarentee should the item not be genuine. 
Reviews