NOW SOLD-Valtteri Bottas 2017 used Mercedes gloves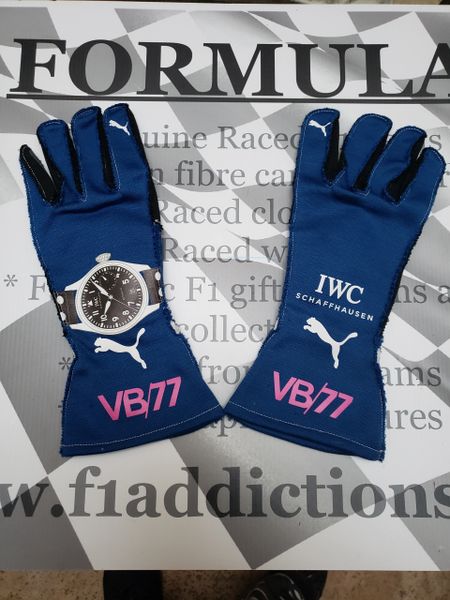 NOW SOLD-Valtteri Bottas 2017 used Mercedes gloves
Something a bit special. Here we have a pair of used 2017 Valtteri Bottas Mercedes gloves.
Used drivers gloves from the Mercedes team are hard to come by. These come direct from an agent along with other items. They have the official F1A hologram on each glove which denotes these are drivers gloves.
Valtteri finished 3rd in the World Drivers Championship with 3 wins and 13 podium finishes in his debut year with Mercedes.
These would look fantastic framed and displayed and would make a great addition to any F1 collection, Valtteri or Mercedes fan. Comes with company coa guaranteeing 100% authenticity. So buy with complete confidence.
Reviews