Set of 20 mini internal Ferrari information booklets from 2017 season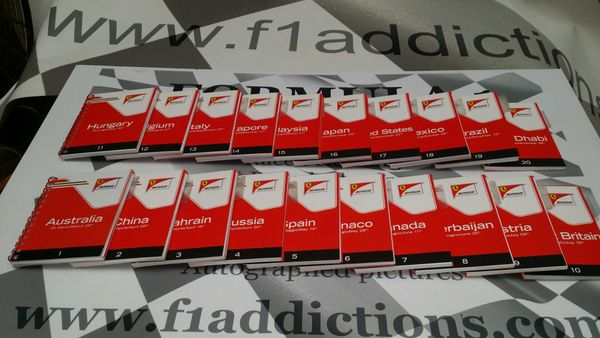 Set of 20 mini internal Ferrari information booklets from 2017 season
20 individual booklets for the full season.
Something that is rare and unusual. This is a complete set of Ferrari internal mini information booklets from the 2017 season.
These are not for the general public. They are issued to the drivers and team members at each GP weekend. They contain all useful information needed for the circuit and the racing weekend including (in Italian): 
Personell allowed in the garage. Hotels. Full race weekend times and schedules. Classifications. Circuit map and info.
This is a real insight into the internal workings of Ferrari at a race weekend. Only ever seen the odd one of theses, I have never seen a complete race season set.
Reviews