NOW SOLD-Red Bull RB7 World Championship winning Vettel wheel with ultra rare pink pirelli tyre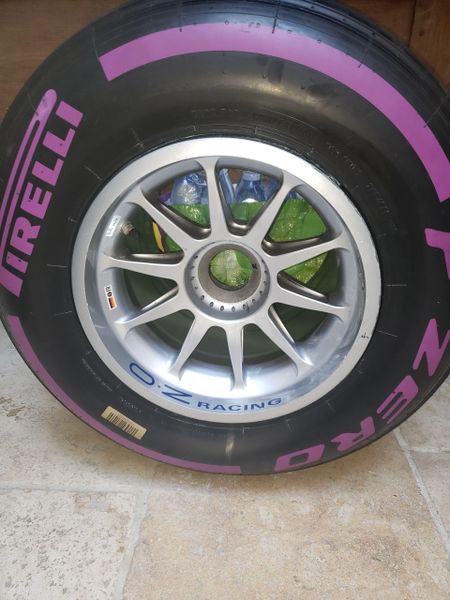 NOW SOLD-Red Bull RB7 World Championship winning Vettel wheel with ultra rare pink pirelli tyre
Red Bull Racing. Sebastian Vettel RB7 World Championship winning wheel.
Used by Sebastian Vettel in his 2nd World Championship season. The wheel comes direct from Red Bull with a unique and individual part number which will allow you to trace its individual history. These wheels were used at more than 1 race. These are raced wheels and although they have been cleaned and polished they do come with some marks gained in wheel to wheel racing throughout the season. They come with an ultra rare pink pirelli tyre.
These wheels are becoming rare so buy while we have some in stock.
Comes with Certificate Of Authenticity for your peace of mind.
Reviews