NOW SOLD-Red Bull RB6 world championship winning front wing end plate (left side)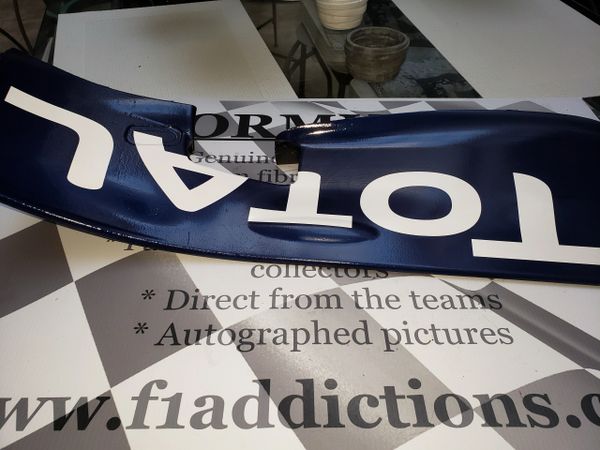 NOW SOLD-Red Bull RB6 world championship winning front wing end plate (left side)
NOW SOLD-Rare World Championship winning RB6 fwep. This is a left side front wing end plate. It has the Red Bull factory part sticker on it stating it's an RB6 component.
Unsure of the driver. This was Red Bulls first of 4 consecutive World Championship winning cars driven by Sebastian Vettel and Mark Webber.
The item looks possibly unused and maybe a test or show car piece as it's in good condition without the many small stone chips that are present on front wings and front wing end plates. It came with several items of used Red Bull parts from Red Bull including underbody aero items.
A lovely item to own particularly from a World Championship winning car.
Comes with a coa.
RIGHT SIDE ALSO AVAILABLE
Reviews