SOLD-NOW LIMITED STOCK-Red Bull - RB2 - David Coulthards raced air intake sidepod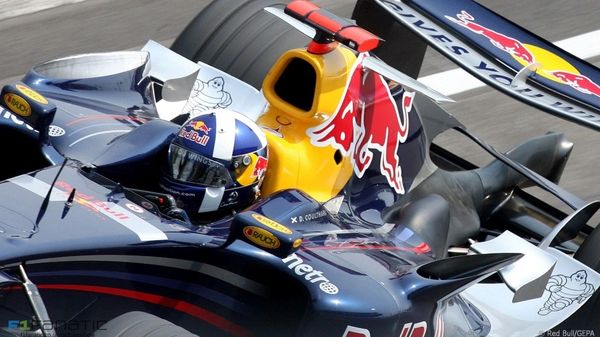 SOLD-NOW LIMITED STOCK-Red Bull - RB2 - David Coulthards raced air intake sidepod
1 SOLD 2 REMAINING ,Red Bull - RB2 - David Coulthards raced air intake side pod.
Genuine air intake off of David Coulthard`s RB2 race car. This is a really good looking sculptural piece of the RB2 car shaped in the wind tunnel. A really good piece of a Formula 1 car to own. Great conversation piece and can be mounted to display. Would look good in the home, the office or that man cave. Only a few of these remaining so be quick. All raced and show small signs of this. Comes with a C.O.A for your peace of mind.
PLEASE CONTACT US VIA EMAIL (justin@f1addictions.com) FOR AN INDIVIDUAL POSTAGE QUOTE.
In addition F1 items are unconventional in size and weight, couriers also take into account the volume and size of the package. Please note that although F1 items may be light in weight, they can be large in volume and couriers take this into account when pricing. This is why at check out postage can not be calculated. We endeavour to offer the best World postage rates available to you. See our postage / shipping section. PRICES DO NOT INCLUDE POSTAGE.
Reviews