NOW SOLD-Red Bull Racing RB3 development wing. Rare.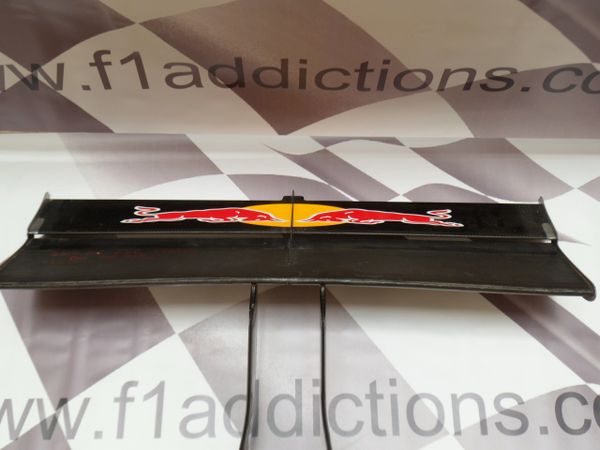 NOW SOLD-Red Bull Racing RB3 development wing. Rare.
Red Bull Racing development rear wing. This is a rare item used in rear wing technology and development of the Red Bull F1 car. You will not find this type of wing available to purchase. It is numbered so can be traced through Red Bulls development programme.
This has come directly from the Red Bull team and is 100% genuine item. Very hard to find something like this. Its a must for an F1 collector to add to their collection. Comes with a certificate of authenticity so buy with absolute confidence.
Raced Rear wings often sell for around £1800 to £3500. This is a development wing.
PLEASE CONTACT US VIA EMAIL (justin@f1addictions.com) FOR AN INDIVIDUAL POSTAGE QUOTE.
In addition F1 items are unconventional in size and weight, couriers also take into account the volume and size of the package. Please note that although F1 items may be light in weight, they can be large in volume and couriers take this into account when pricing. This is why at check out postage can not be calculated. We endeavour to offer the best World postage rates available to you. See our postage / shipping section. PRICES DO NOT INCLUDE POSTAGE.

Reviews