NOW SOLD-Rare 2016 Mercedes World Championship winning rear wheel with pirelli tyre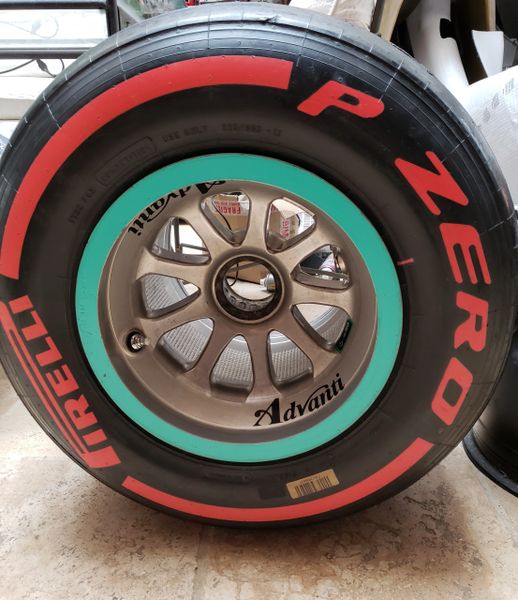 NOW SOLD-Rare 2016 Mercedes World Championship winning rear wheel with pirelli tyre
NOW SOLD-Rare 2016 Mercedes rear World Championship winning wheel with red pirelli tyre. Driven by Hamilton/Rosberg during the very successful 2016 season where Mercedes won the Constructors Championship and both drivers were 1st and 2nd in the Drivers World Championship. It has all the correct stickers on it.
The pirelli tyre is a used tyre with marbles and has very good writying on the sidewalls.
This woild make a rare and fantastic display item for any F1 fan. This is the newest/latest spec wheel ftom Mercedes.
Very few of these about. Only this one for sale.
Comes with coa.
Posted from France
Postage is insured.
Uk and Eurpoe £65
Rest of world £165
Reviews