Race used Stewart Ford visor signed by Jackie Stewart, Rubens Barrichello and Jan Magnussen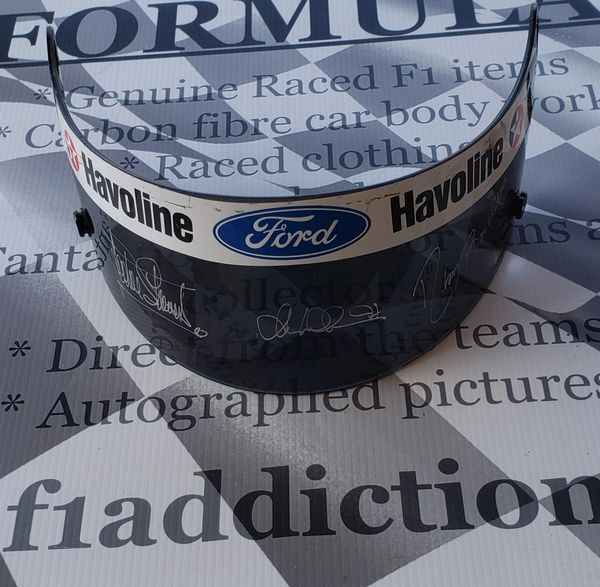 Race used Stewart Ford visor signed by Jackie Stewart, Rubens Barrichello and Jan Magnussen
Wow. This is a race used visor from the Stewart Ford F1 team. Given as a parting gift to a Stewart mechanic. We are unsure which drivers visor it is but its clearly a used and raced visor and not a spare. It has been signed by the team owner and legendary world championship driver Jackie Stewart and both of their current drivers Rubens Barrichello and Jan Magnussen. They are really clear and well presented signature with Jakie Stewart's being particularly fine.
This is quite a unique item from a team that were only around for a few years before becoming Jaguar F1 team then Red Bull racing F1 team.
Comes with a coa for your peace of mind guaranteeing its authenticity or your money back. 
Reviews