Pirelli used tyres used (please read)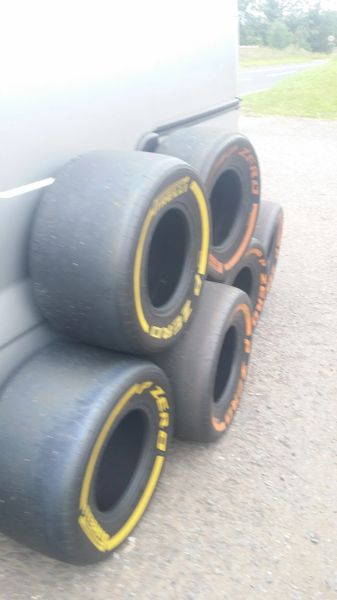 Pirelli used tyres used (please read)
In response to some of our customer requests for used pirelli tyres we have now comissioned a new product to market.
As we know it is impossible to buy used pirelli tyres because pirelli collect and shred all their tyres after the grand prix weekend.
We can now supply almost new pirelli show tyres which have been round a track. These tyres are mounted on wheels which in turn mounted onto an F1 car and sent around a track. The tyres have a heat cycle put through them and also collect plenty of marbles ( tyre rubber expelled onto the track). The result is an almost new tyre that has the raced look. All ready to be mounted on a rim.
They will accentuate the raced look of any F1 wheel.
Please email for availability.
Postage costs around the world vary so please ask.
Reviews