NOW SOLD-McLaren MP4 18 Coulthard steering wheel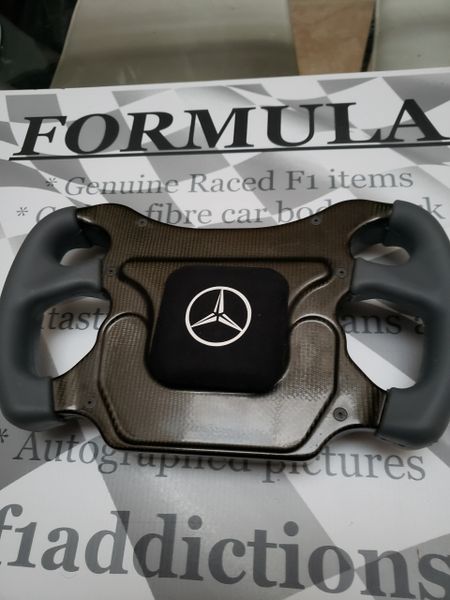 NOW SOLD-McLaren MP4 18 Coulthard steering wheel
NOW SOLD-Wow. Here we have a McLaren MP4 18 steering wheel from David Coulthards car.
As you can see from the pictures, the reverse of the steering wheel has a sticker stating "05/DC/2003". This denotes his car number, his initials and year of car. It also has an FIA sticker. It also shows some wear. It does not have any electrics or switches on it. This would suggest it was on a Coulthard McLaren show car or possibly on a training simulator used by DC. It's a fantastic tactile object and would look fantastic displayed or framed.
We all know if you could find a genuine raced McLaren steering wheel from this period that the price would be £10k + easily. This genuine McLaren steering wheel represents a more affordable compromise on the budget and offers the very best alternative genuine item made by McLaren and not a 3D printed facsimile.
Comes with a coa for your peace of mind.
Reviews