Max Verstappen personally signed Red Bull replica visor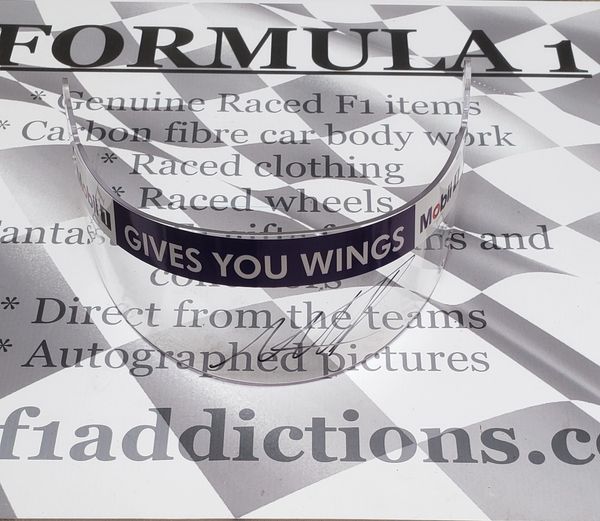 Max Verstappen personally signed Red Bull replica visor
Max Verstappen personally signed replica Red Bull visor.
Max is currently the F1 world champion in a dominant Red Bull and looking good to challenge for his 2nd world championship. With this in mind Verstappen memorabilia is sure to increase in value. Here is a chance to own a great signature and be part of this young talents journey to several world champions.
Comes with a coa for your peace of mind.
Reviews