NOW SOLD-Mario Andretti 1977 Lotus JPS full top cowl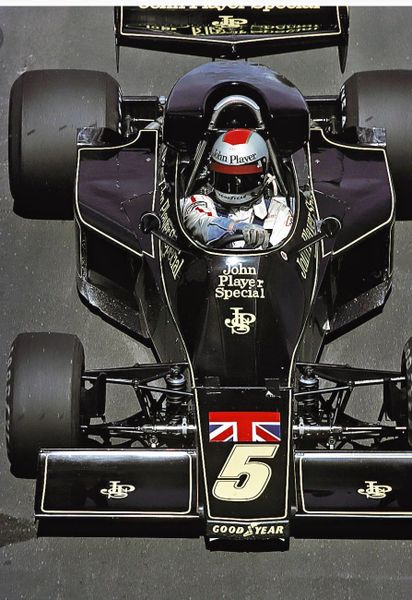 NOW SOLD-Mario Andretti 1977 Lotus JPS full top cowl
*****THIS IS NOT FOR SALE*****
Just arrived. Something historic and very special.
This is the top full cowl from the 1977 JPS Lotus (Lotus 77) driven by World Champion Mario Andretti. In this season the Lotus had 3 types of top cowl. This is the mk2 and believed to be the only one that exists in the world.
If it looks a little familiar that's because the car was in the F1 film Rush which was all about the rivalry between the James Hunt and Niki Lauda. In fact the film crew had to make a mock up of the Lotus to represent this spec. This is the real thing and an historical item.
Reviews