NOW SOLD-Manor Racing f1 team factory sign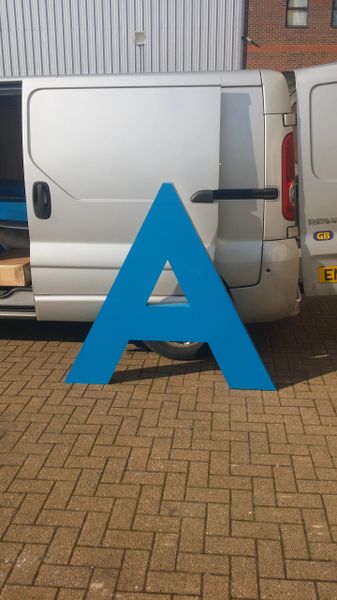 NOW SOLD-Manor Racing f1 team factory sign
Something a bit different. Here we have the full letters for the "MANOR RACING" f1 team factory sign. 
The team raced as Virginia Racing later to become Marussia then Marussia Manor and finally as Manor. It raced in F1 between 2010 and 2015 before going into administration. 
This is a rare and unusual item. Made from hand formed sheet steel with wooden mounting brackets. 
We all know that obscure and smaller team F1 signs can make significant money years later. Here is your chance to purchase one. 
Ideal for motorsports events, museums and collection.... or very large man caves. Where else would you find one? 
PLEASE NOTE: These individual letters are very large. Around 4 ft each, please see 1st picture with letter against a van for size reference. 
POSTAGE: SET AT A NOMINAL £200 but will be priced for individual customers/countries. 
Possible personal delivery within the UK and Europe at extra cost.
Reviews