NOW SOLD-Lotus 95T JPS fwep driven by Nigel Mansell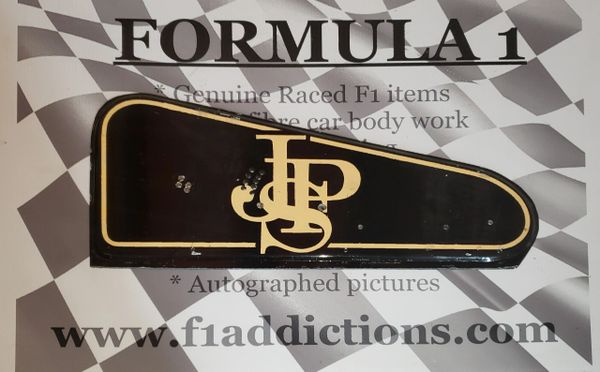 NOW SOLD-Lotus 95T JPS fwep driven by Nigel Mansell
NOW SOLD
A very rare item indeed. This is from the Lotus 95T. Its a front wing end plate driven by Nigel Mansell. In the most famous JPS livery.
It's a really lovely item with tobacco sponsoring. The fantastic Mansell in the fantastic JPS Lotus. It doesn't get much better than this. If you missed out on the very recent Nigel Mansell auction where items went for very significant amounts of money then this just may be your chance to own part of one of the cars he drove.
The last picture shows a Senna Lotus 97T fwep  we sold framed. Used to give you an idea of how well this item would look framed.
Comes with coa guaranteeing its authenticity.
Reviews