Lotus 91 show car front wing / right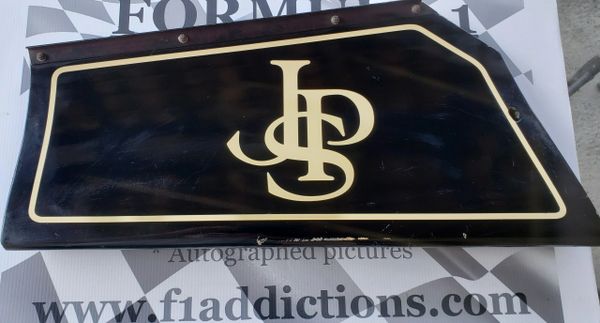 Lotus 91 show car front wing / right
This is for the right wing only. The left wing is also available.
Here we have a Lotus 91 front wing from their show car. Its made from fibre glass which is heavier than the carbon fibre one on its race car. Made by Lotus for its show car it has the relevant positioning holes to go onto the metal tube either side of the nose to form the front wing. The 91 was driven by Nigel Mansell and Ellio De Angelis. 
This ad is for the 
A great decoration item and very much less expensive than a raced item.
It was purchased along with many other Lotus race car parts and its authenticity is guaranteed with a money back coa for your peace of mind. This is the right side. The left side is also available.
Reviews