NOW SOLD-Lewis Hamiltons Mercedes 2015 World Championship winning engine cover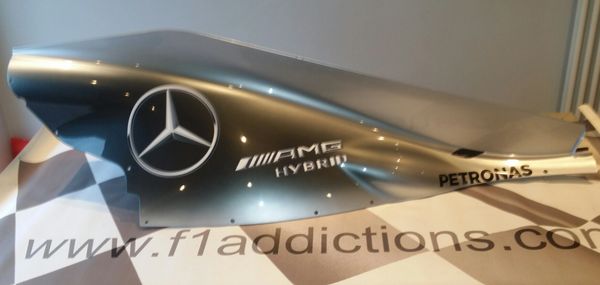 NOW SOLD-Lewis Hamiltons Mercedes 2015 World Championship winning engine cover
Wow. What can I say. Find another like this.
Lewis Hamiltons Mercedes W06 2015 World Championship winning engine cover.
ONLY 1
Extremely rare to find a large Mercedes body panel. This is from a World Championship winning car driven by a 4 times World Champion. Has all the Mercedes logos.
This is a must for any F1 collector or fan. It has all Mercedes identification tags on it. 
Comes with a coa guaranteeing its complete authenticity.
Reviews