Lewis Hamilton world championship winning Mercedes 2014 W05 front wheel and tyre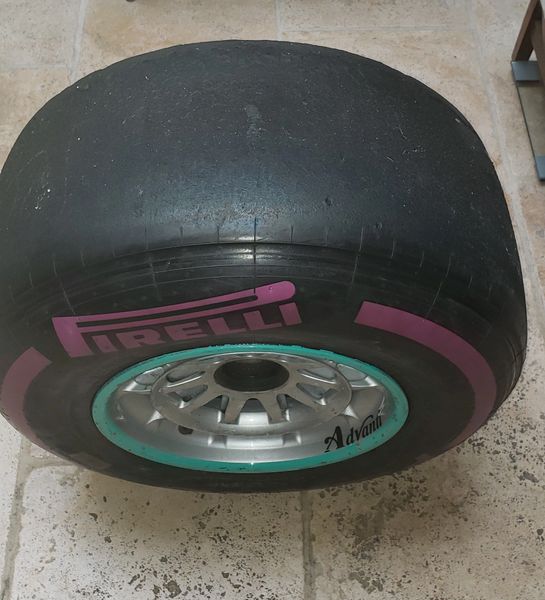 Lewis Hamilton world championship winning Mercedes 2014 W05 front wheel and tyre
ONLY 1 REMAINING. LAST ONE.
Lewis Hamilton World Championship winning 2014 W05 used Mercedes front wheel with used Pirelli pink tyre.
Extremely Rare to find one of these wheels for sale. Released by Mercedes through thier agents. This was used in his second World Championship winning season. 
 A must for any collector or F1 fan. These will only become more difficult to find as most end up in private collections or ruined as display items. Here is a genuine raced item with some marks to show for itself. This represents a sound investment opportunity which will only continue to rise in value.
Comes with a certificate of authenticity guaranteeing its authenticity. 
POSTAGE 
UK £ 75
MAINLAND EUROPE £ 75
REST OF WORLD £ 175
Reviews