NOW SOLD-Lewis Hamilton signed and used 2022 balaclava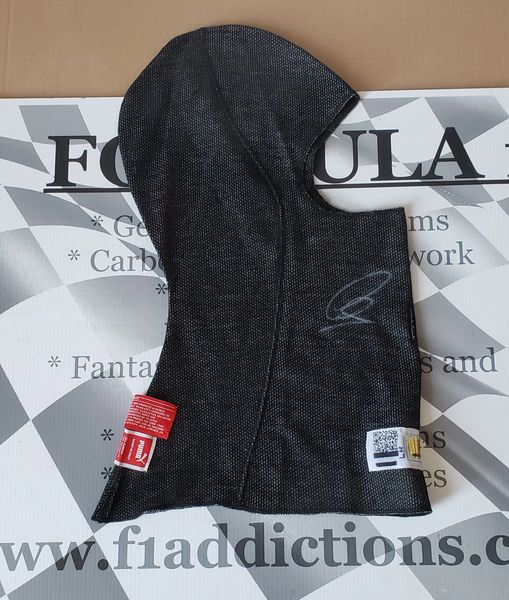 NOW SOLD-Lewis Hamilton signed and used 2022 balaclava
A very rare item. Lewis Hamilton signed and used 2022 race balaclava. Would look fantastic framed. Many framed replicas around but not official used and signed ones. Comes with all the correct labels and F1 holograms on the balaclava. The fireproof material can clearly be seen on the pictures. Replicas are not made from this material.
Lewis is going for a record breaking 8th World Championship title making this wonderful item and good investment for someone. Add a nice frame then hang it and admire it knowing it will only go up in value. Genuine worn signed items from this fantastic record breaking driver are rare and extremely expensive. Here's a great chance to own a piece of his journey and F1 history.
Comes with company coa and guarentee for your peace of mind.
Reviews