NOW SOLD-Lewis Hamilton signed and used 2022 Azerbaijan gloves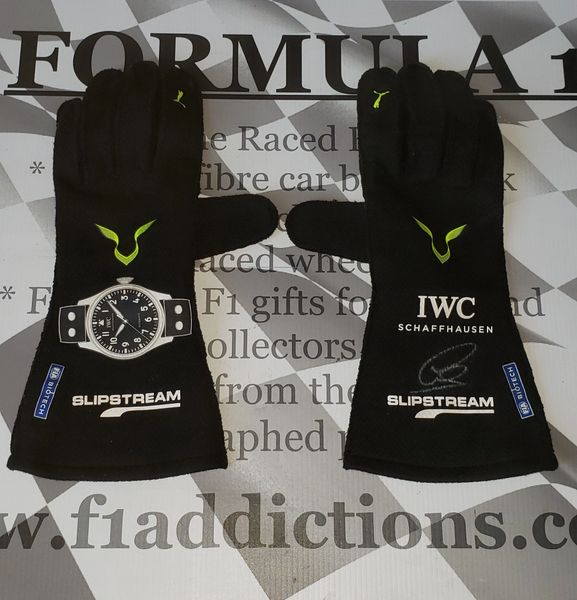 NOW SOLD-Lewis Hamilton signed and used 2022 Azerbaijan gloves
*JUST ARRIVED
Lewis Hamilton signed and used 2022 Azerbaijan gloves. A chance to own a very rare pair of gloves. In a disappointing year this saw one of his best results finishing 4th at this Gp.
A chance to own part of the Lewis Hamilton journey from this record breaking F1 driver. Will he attain that elusive world championship title to beat Schumachers 7 titles. Time will tell. These will only go up in value and are a sure investment and part of F1 history. Own these signed and used gloves.
Comes with a coa which offers a 100% guarantee of authenticity or your money back.
Reviews