NOW SOLD-Lewis Hamilton 2013 Mercedes W04 lower rear wing used in the Spainish and German GP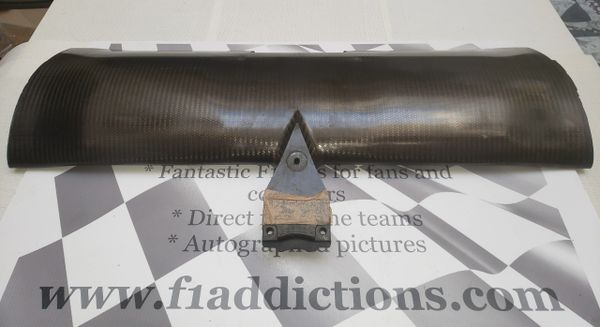 NOW SOLD-Lewis Hamilton 2013 Mercedes W04 lower rear wing used in the Spainish and German GP
Race used Lewis Hamilton 2013 Mercedes lower rear wing. Wow. A beautiful large carbon fibre part of his car. This one was actually used at the Spainish (started 2nd finished 12th) and German Grand Prix (started on pole finished 5th) in 2013. As Lewis rewrites the record books, who knows where he will end up in the F1 halls of fame. Here is your chance to purchase a piece of his journey to F1 stardom. Sure to increase in value, look at similar Schumacher and Senna items. 
PLEASE NOTE: The last picture shows a similar 2013 Lewis lower rear wing presented in a perspex table which was recently advertised on the Internet at 1250 pounds. This does not come with a perspex table surround and is shown for illustration purposes only.
Comes with a full money back guarentee stating this item is 100% authentic.
Reviews