NOW SOLD - Left and right Red Bull RB7 world championship winning exhausts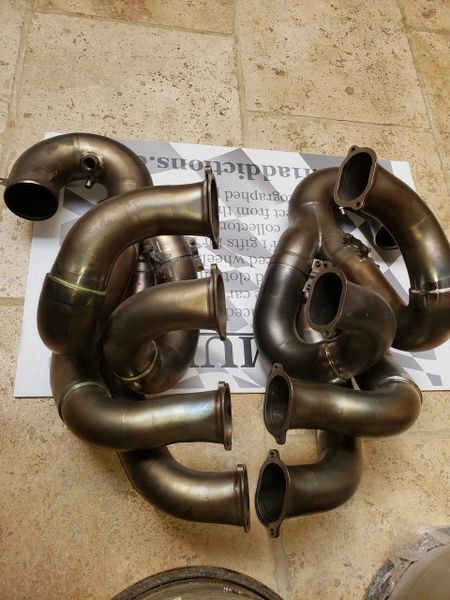 NOW SOLD - Left and right Red Bull RB7 world championship winning exhausts
NOW SOLD - 
A rare chance to own a pair of F1 exhausts.
Left and right exhausts from the World Championship winning Red Bull RB7 F1 car.
These exhausts powered the all conquering Red Bull F1 cars to thier 2nd out of 4 consecutive World drivers and constructors championships.
Its not often these come up for sale. This is a left and a right bank which would look fabulous in a display.  Polished up and displayed these would be worth a great deal of money.
There are many exhausts on offer but not many are world championship winning and a pair.
Come from a Red Bull agent and stamped with rb7 markings.
One bank has silver braze/wekd around 2 pipes (see pic , circled in white).
Comes with a coa.
These are large fairly heavy items posted from France so postage will be a little higher.

Uk and Europe £65
Rest of world £115
Reviews