NOW SOLD-Kimi Raikkonen Ferrari personal gillet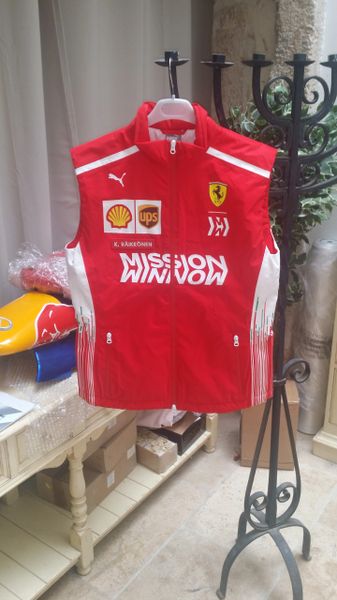 NOW SOLD-Kimi Raikkonen Ferrari personal gillet
Direct from Ferrari agents. Here we have Kimi Raikkonen's personal team gillet. Issued in 2018 from the Japanese GP onwards after Mission Winnow newly announced sponsor of Ferrari.
Kimi's race overalls sell for many thousands of pounds which realistically are out of reach of most collectors. Here is possibly the next best item to own. Would look fantastic framed and displayed.
Comes with a coa for complete confidence in the authenticity of this lovely item.
Reviews