NOW SOLD-Jordan accident damaged nose cone driven by Nick Heidfeld/Timo Glock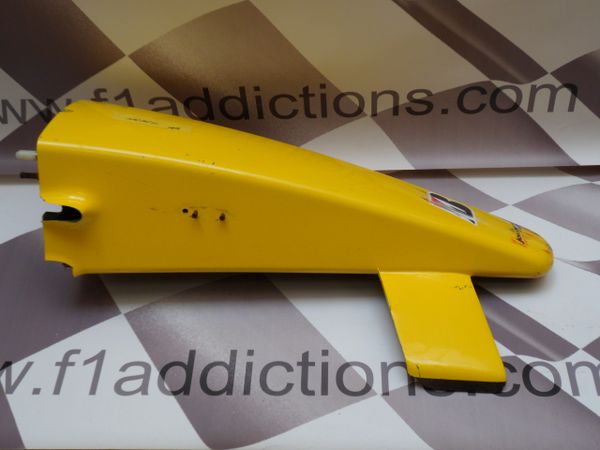 NOW SOLD-Jordan accident damaged nose cone driven by Nick Heidfeld/Timo Glock
Jordan accident damaged nose cone driven by Nick Heidfeld/Timo Glock.
An iconic part of an F1 car, the nose. Raced in the 2004 season and crashed. Nose cones are a very expensive item to purchase, add this one to your collection or man cave at a realistic price. A great talking piece from a legendary team that now no longer exists.
PLEASE CONTACT US VIA EMAIL (justin@f1addictions.com) FOR AN INDIVIDUAL POSTAGE QUOTE.
In addition F1 items are unconventional in size and weight, couriers also take into account the volume and size of the package. Please note that although F1 items may be light in weight, they can be large in volume and couriers take this into account when pricing. This is why at check out postage can not be calculated. We endeavour to offer the best World postage rates available to you. See our postage / shipping section. PRICES DO NOT INCLUDE POSTAGE.

Reviews