NOW SOLD-Jordan 198/199 air iintake box. Hill / Schumacher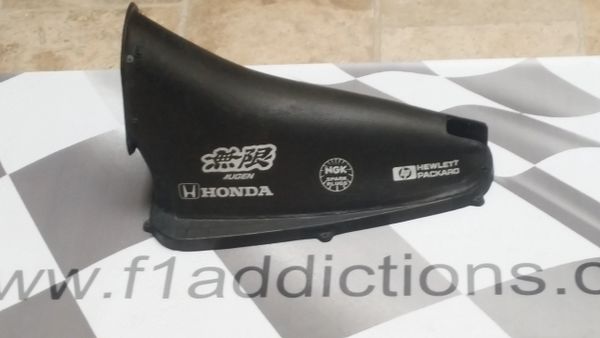 NOW SOLD-Jordan 198/199 air iintake box. Hill / Schumacher
A gorgeous looking Jordan 198/199 air intake box. Driven by Damon Hill / Ralf Scumacher. The 198 and 199 won 3 races between them.
It has great logos on both sides powered by the Mugan Honda power plant.
A really lovely F1 item to own.
Appeals to Hill / Schumacher / Jordan / Mugan Honda fans.
Comes with a coa.
Reviews