Jenson Button used 2002 Japanese GP gloves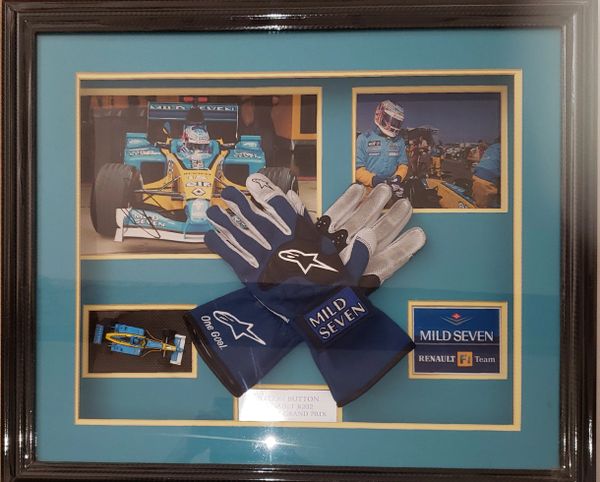 Jenson Button used 2002 Japanese GP gloves
Jenson Button Renault used 2002 Japanese GP gloves. These gloves are signed by Jenson and beautifully presented. The are framed in wood which has been wrapped in carbon fibre wrap. Within this there are pictures including a signed picture and a model of the Renault R202.
A wonderful display of these used signed GP gloves.
Comes with a coa for your peacecif mind.
Reviews