NOW SOLD - Hamilton used 2019 Australian GP world championship winning gloves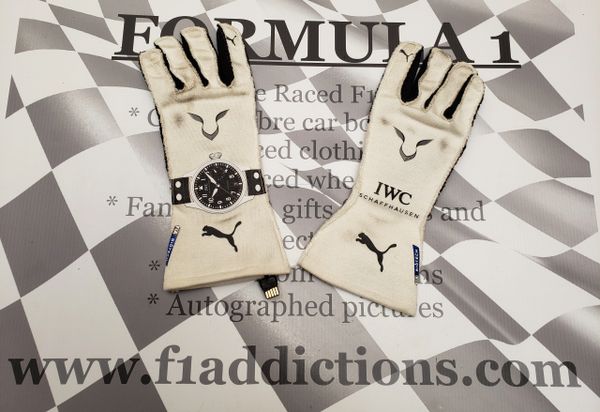 NOW SOLD - Hamilton used 2019 Australian GP world championship winning gloves
Lewis used these gloves at the first race of the 2019 season, the Australian Grand Prix in Melbourne. Hamilton would qualify on pole position but was pipped for the win by Mercedes teammate Valtteri Bottas. Even so, Hamilton would go on to win eleven races of the twenty-one event season on his way to capturing his 6th World Drivers' Championship title, putting him in the elite company of those deemed as being the greatest drivers in the history
of Formula One racing. The gloves show heavy race wear and have the all usual insignia that Hamilton normally has on his gloves including
sponsorship logos from watch manufacturer IWC. Hamilton's own chevron logo is also printed on the back of the gloves, as well as the Puma branding.
As Lewis breaks all records, the value of his items increase ( take a look at Schumacher and Senna items ). This is a chance to own a true investment at a realistic price. In the next couple of years Lewis is likely to become the all time great of the sport. His items will become out of the reach of most people.
Purchase, enjoy, display and watch your investment grow. Much better than money in the bank.
Comes with world renowned memorabilia company coa plus company coa guaranteeing authenticity or full money back refund.
Reviews