NOW SOLD-Hamilton 2014 World Championship winning rear wheel/ WET pirelli tyre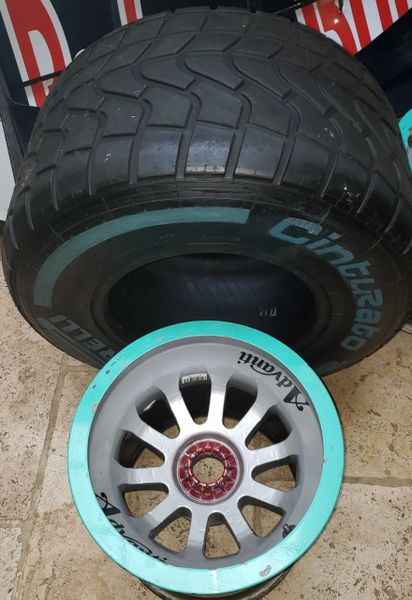 NOW SOLD-Hamilton 2014 World Championship winning rear wheel/ WET pirelli tyre
ONLY 1
Wow. Hamilton Mercedes 2014 World Championship winning rear wheel a very very rare BLUE pirelli (wet) tyre.
What can I say.  A very rare opportunity to own a piece of F1 history here. This tyre looks amazing.
This represents a fantastic sporting investment in 1 of the best F1 drivers ever. Who knows where he will end up in the record books? Items from Senna's and Schumacher's career now command serious money as do Hamiltons.
Lewis now has 6 World Championships. It's very possible Lewis has a few more Championships to come making him the greatest driver ever surpassing Schumacher's record 7 Championships.
Now is the time to purchase a beautiful and historic piece of an F1 car which will only rise in value. It comes with a coa with full money back guarantee should you find it not to be the genuine article. We offer this because we purchase every item direct from the teams. Own part of the Lewis Hamilton historic journey.
* Last picture shows a 2015 wheel and tyre being sold on the internet.
Advertised elsewhere. Only this 1 for sale.
Reviews