NOW SOLD-Ferrari F150 front wing aero element. Left side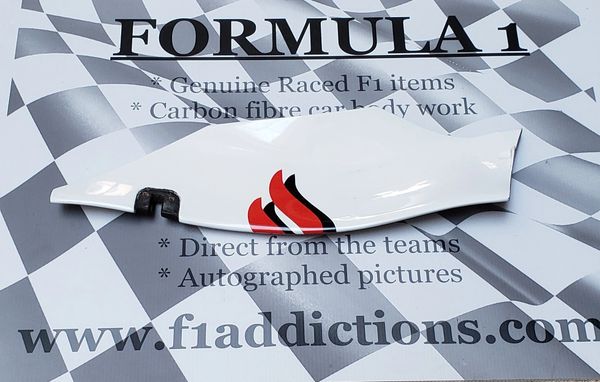 NOW SOLD-Ferrari F150 front wing aero element. Left side
Ferrari F150 front wing aero element. Left side.
We all know how rare Ferrari bodywork is to find and they command very high prices to purchase. Here is the left side front wing upper aero element. The right side is also available. 
It comes from the Ferrari F150 F1 car driven by Fernando Alonso and Felipe Massa in the 2011 season. The car achieved 1 race win, 10 podiums and 3 fastest laps. 
Comes with a coa guaranteeing its authenticity.
Reviews