E22 Lotus panel (large) blank.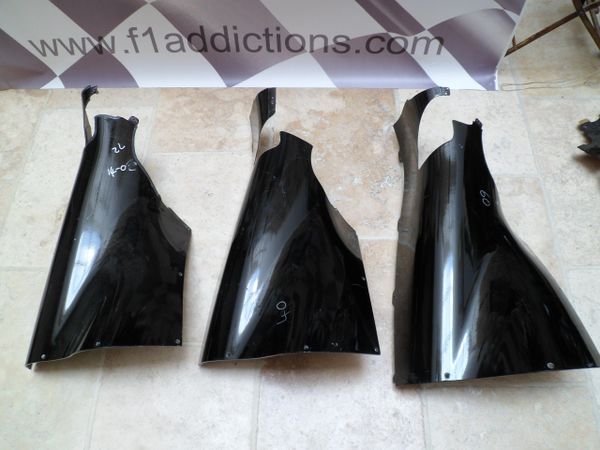 E22 Lotus panel (large) blank.
E22 Lotus rear panel (large) blank.Goes behind side pod towards rear suspension and rear wing. Genuine raced items. A good looking F1 car panel, not as big as a side pod or engine cover so easier to display/mount. can b incorporated into a display with an engine cover and side pod. If you have these 2 items, this is the panel that links them. Can be sold in pairs. I also have many other Lotus F1 panels at all sizes and prices. Comes with a certificate of authenticity. Any enquiries welcome.
PLEASE CONTACT US VIA EMAIL (justin@f1addictions.com) FOR AN INDIVIDUAL POSTAGE QUOTE.
In addition F1 items are unconventional in size and weight, couriers also take into account the volume and size of the package. Please note that although F1 items may be light in weight, they can be large in volume and couriers take this into account when pricing. This is why at check out postage can not be calculated. We endeavour to offer the best World postage rates available to you. See our postage / shipping section. PRICES DO NOT INCLUDE POSTAGE.

Reviews