NOW SOLD-David Coulthard McLaren MP4-13 steering wheel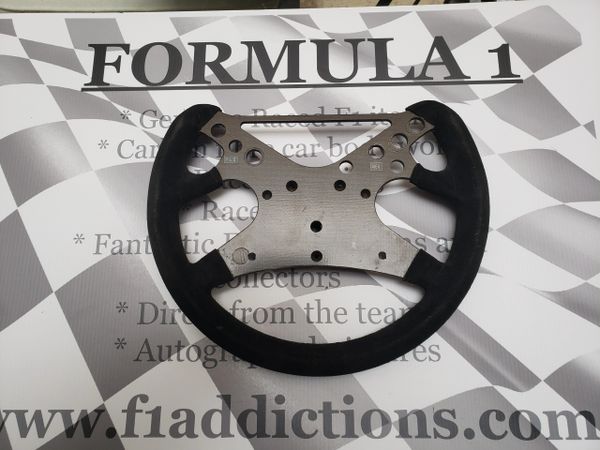 NOW SOLD-David Coulthard McLaren MP4-13 steering wheel
NOW SOLD-Wow. Its not often used steering wheels come onto the open market and even rarer that it's a McLaren Mercedes steering wheel.
This is David Coulthard's McLaren MP4-13 steering wheel. The label and markings on this steering wheel suggest it's from the Japanese GP where he finished on the podium in 3rd place.
The McLaren MP4-13 won the drivers World Championship with Mika Hakinen and the WCC. David Coulthard finished 3rd in the World Championship. What a wonderful item to own and would look great in any collection. Comes with a coa.
The last picture shows a Coulthard steering wheel from the same year being auctioned framed.
Reviews