NOW SOLD-Damon Hill`s safety harness from his World Championship Williams FW18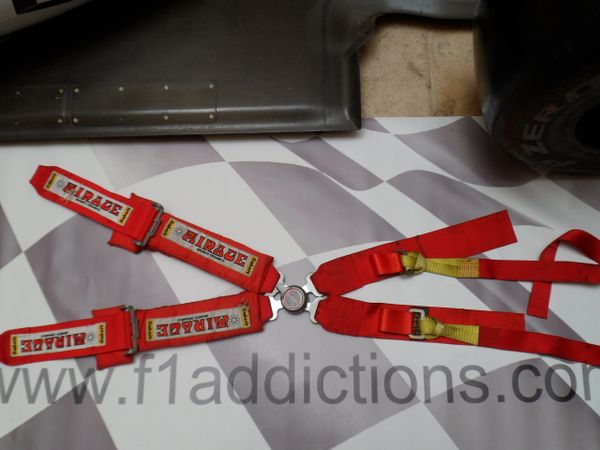 NOW SOLD-Damon Hill`s safety harness from his World Championship Williams FW18
VERY RARE ITEM
Damon Hill`s safety harness from his World Championship Williams FW18
This is a very rare item indeed. It comes from the Williams FW 18 driven by Damon Hill in 1996 to his one and only World Championship title.
This would look fantastic framed which can be done professionally for £200. It is rare to be able to purchase items like these from a World Championship winning car and driver.
Comes with a COA guaranteeing its authenticity.
PLEASE CONTACT US VIA EMAIL (justin@f1addictions.com) FOR AN INDIVIDUAL POSTAGE QUOTE.
In addition F1 items are unconventional in size and weight, couriers also take into account the volume and size of the package. Please note that although F1 items may be light in weight, they can be large in volume and couriers take this into account when pricing. This is why at check out postage can not be calculated. We endeavour to offer the best World postage rates available to you. See our postage / shipping section. PRICES DO NOT INCLUDE POSTAGE.
Reviews