Brabham BT60 wind tunnel cockpit model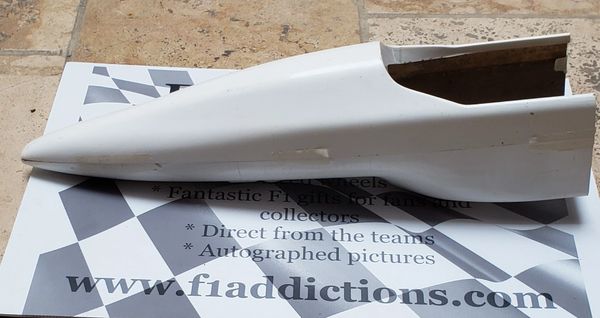 Brabham BT60 wind tunnel cockpit model
Brabham BT60 wind tunnel cockpit model. A really lovely part of the development process of the Brabham BT60. This was the car that launched Damon Hills F1 career. Brabham was one of the leading teams in F1 with many notable drivers. A charming piece of history to own.
Made from fibre glass and comes in 2 halves. Tape only used to keep pieces together for pictures.
Comes with company coa and guarentee for your peace of mind.
L 67cm. W 16cm. H 16cm.
Reviews