NOW SOLD-Ayton Senna Race Used Lotus T99 Lotus RWEP. VERY RARE.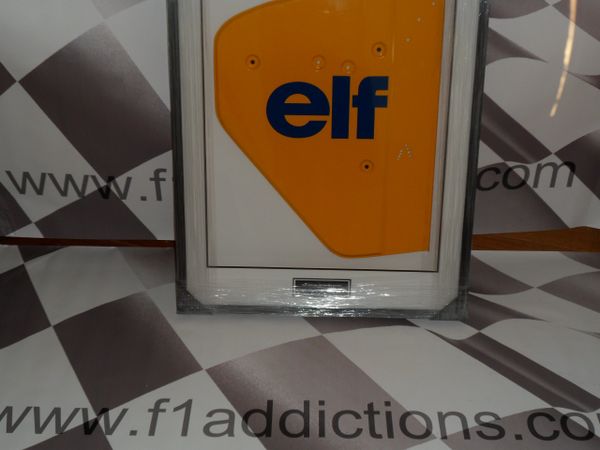 NOW SOLD-Ayton Senna Race Used Lotus T99 Lotus RWEP. VERY RARE.
NOW SOLD
A must have for the F1 addicts collection.
(Pictured with protective wrapping still on)
Ayton Senna Race Used Lotus T99 Lotus RWEP
Professionally presented and newly mounted to compliment the Lotus Camel historic team and iconic driver. 
This is an amazing opportunity to own part of the car driven by the legend and voted best F1 driver ever. Ayrton Senna won 3 F1 World titles throughout his career and tops the all time F1 drivers lists continuously with his racing prowess and single minded tenacity to win.
This is the driver every F1 collector would like in their collection.
The T99 Lotus driven by Senna took 1 pole position, 2 first places, 4 second places and 2 third places.
Comes with a Certificate of Authenticity from Lotus themselves.
Until recently this FWEP was part of an exhibit for a world renowned automotive museum.

This represents a truly fantastic sports memorabilia investment to own, admire and talk about.
PLEASE CONTACT US VIA EMAIL (justin@f1addictions.com) FOR AN INDIVIDUAL POSTAGE QUOTE.
In addition F1 items are unconventional in size and weight, couriers also take into account the volume and size of the package. Please note that although F1 items may be light in weight, they can be large in volume and couriers take this into account when pricing. This is why at check out postage can not be calculated. We endeavour to offer the best World postage rates available to you. See our postage / shipping section. PRICES DO NOT INCLUDE POSTAGE.
Reviews