Ayrton Senna used Lotus 99T fwep skirts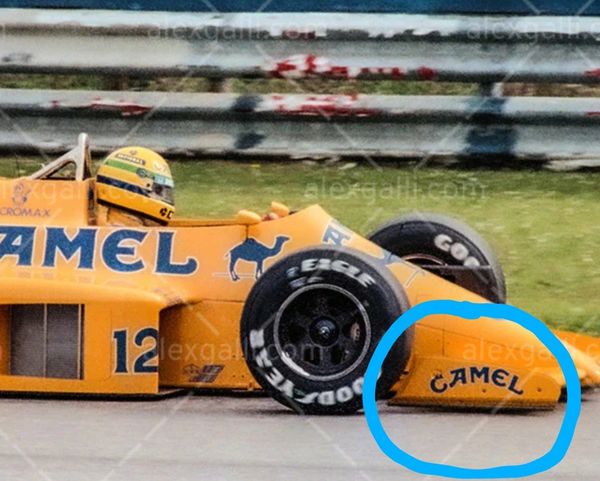 Ayrton Senna used Lotus 99T fwep skirts
This is a pair. You are purchasing 1 item of the 2 pictured.
Lotus 99T front wing end plate skirts used by Ayrton Senna.
An amazing chance to own an item of an F1 car used by Senna. These come up for sale  very rarely. Used on the gorgeous liveried Lotus 99T in its camel livery.
Some Senna items are astronomical in price. Here's a realistically price part of Ayrton car.
*Last picture shows a similar skirt on a Lotus 102 front wing end plate. Pic used for reference only.
Comes with a coa.
Reviews