NOW SOLD-Alluminium 1970's / 1980's Ferrari rear wing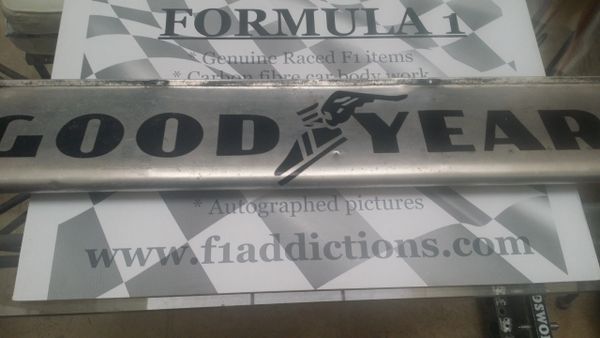 NOW SOLD-Alluminium 1970's / 1980's Ferrari rear wing
Here we have a really interesting item. Purchased via an ex Ferrari F1 mechanic.
It's an alluminium rear wing circa 1970's / 1980's. It has no identification markings on it so we have not been able to say exactly what Ferrari F1 car it comes from. We can say the Goodyear decal fits with this time period. It may be from one of the 312 series of cars but cannot say for definite so will not confirm this.
It is a lovely historic item though in a time before carbon fibre. Would look great in an F1 collection. If you can identify what Ferrari car it does come from then you will add to its history and price.
Reviews