Michael Schumacher Benetton B195 Renault engine block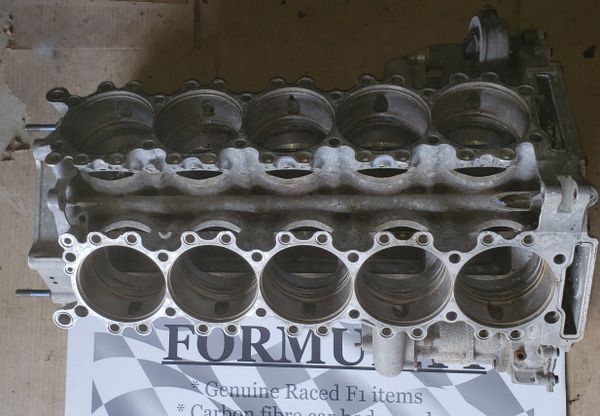 Michael Schumacher Benetton B195 Renault engine block
A very rare item.
Michael Schumacher Benetton B195 Renault engine block. This is a Renault RS7 V10 engine block used in Schumachers 1st World Championship winning car.
The engine block came from the estate of an F1 Renault engineer.
Cleaned and mounted this would make a wonderful display piece for any F1 or automotive collection.
Comes with a coa guaranteeing its authenticity with money back guarentee.
Shipping costs will be more as this is a fairly heavy item.
I do also have a pair of matching exhaust manifolds for this engine block which maybe sold separately.
Reviews